Real Estate Agent
614.206.1405 |
Email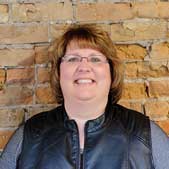 Michelle joins The Wendt Group with 30 years of experience in the marketing and farming industry. On the farm, she focused on the day-to-day operations, buying and selling of grain futures, equipment purchases and maintenance, feed sales and managing of all the farms financials. As part of Nelson Auto Group she was responsible for buying newspaper, radio and TV spots, building promotional programs, managing a team of marketing personnel and finances. All of these experiences led Michelle to pursue her real estate license, where as part of the Wendt group, she hopes to provide the foundation for customers to make decisions that benefit them and their families in the highest regard.
Michelle's passion for helping others and her fundraising expertise have led to several successful campaigns over recent years, including $200K to the Jonathan Alder Athletic Boosters, $400K to the Ohio Youth Swine Committee and $75K to the Buckeye Cruise for Cancer / Urban and Shelley Meyer Fund for Cancer Research. At the Wendt group, she will use these skills to coach, mentor and guide others who are interested in building successful fundraisers for their community, school or cause.
Michelle and her husband, Larry and children Jared and Dustin reside in Ostrander, OH where they grow soybeans and corn, along with raising showpigs and cattle. Over the years, the family has been heavily involved in 4-H activities showing pigs and cattle, Michelle was a 4-H Advisor for 9-years with the Union County Connection. She was an active supporter of Jonathan Alder Athletics and was recognized by the OHSAA for her dedication and unprecedented fundraising amounts as the Booster Club president.