General Manager / Auctioneer
260.894.0458 |
Email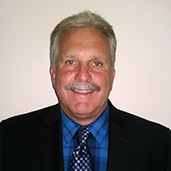 Dale brings to the Wendt Group extensive experience in marketing and management. Not only has he been involved in the auction business since 2001 specializing in farm land and equipment, he has also previously had decades of experience in both the commercial sector and corporate America as a marketing/printing manager. Using his accumulated knowledge from his marketing/printing background, Dale has been an integral part of many award winning auction brochures and information booklets. In addition, Dale spent several years in the dairy industry as owner of Lindale Farms. He specialized in genetics, marketing embryos and dairy heifers.
As general manager of the Wendt Group, Dale ensures that each auction has detailed, quality marketing materials and internet exposure. Just as importantly, he strives to make certain that every client and customer is provided with courteous, timely, and professional assistance utilizing modern technology and old-fashioned, customer-service mentality. Dale's mission is to tailor each step of the selling process from the initial contact, throughout the auction, and finalizing the endeavor with communication, accountability, hard work, and class!
Dale and his wife, Linda, have six children and enjoy horses, trail riding, and outdoor activities. They love the Lord and desire to serve Him whole-heartedly in their day-to-day lives.
Dale takes very seriously the Wendt Group's commitment to assisting you in marketing your real property and/or equipment. He looks forward to partnering with you in this journey.
---
References
From our first meeting, we were very impressed with Dale Evans. Selling a farm that has been in the family for over 85 years is a hard decision. When we met with we knew we were in good hands. Dale absolutely knows the "ins and outs" of your auction process. We were afraid once an auction company had our signature on a contract that would be the end of their assistance. I am happy to say we were wrong.
Dale was in communication with us at least weekly. Dale advised us how to clean up the property to make it more attractive, he talked about the advertising process and the benefit of breaking the property into 3 parcels. We never thought that splitting the property would be more profitable, it was.
Dale was in constant contact with us letting us know what was happening and ensuring us that our sale was uppermost in his mind. I am sure he had other business happenings, but we never felt rushed or that we weren't important. We were all impressed with the number of times he was in Pike County to find an auction site, at the inspections, managing the surveys, taking pictures, getting government approvals or overseeing the placement of signage.
Sincerely,
Sandy Anderson Price
83 Bryan Court
Chillicothe, OH 45601

To whom it may concern,

Please let me start by saying that I am not a writer by any means, but felt compelled to write this note. I contacted Dale Evans to sell at auction my 140 acre farm along with all my tractors and equipment. From the first moment of contact, I was taken care of till the end of all the proceedings.
Dale came into my home, making ME feel at home! He walked me through each and every step along the way. We were geographically far apart, but he was at MY SIDE for every important minute, and then some. This man is full of integrity, compassion, and friendliness. And hard working....he never quit thinking about my sale, even when it was finished....he kept in contact even till the deeds were transfered, and the entire sale was finished.
His entire family were hard working, intelligent, compassionate, and a pleasure to have come to know. (his children are quite possibly the most polite, and hard working kids I have ever met! )
All in all, I didn't just hire an auctioneer, I made lifelong friends.
Sincerely,
Judy Booth
PO Box 630
Greenwood, FL 32443
740-294-0453