Auctioneer
614.626.SOLD |
Email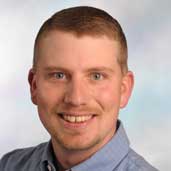 James brings 16 years of experience to The Wendt Group. He began his career in real estate after attending Hondros College. He later attended Appalachian Auction School to receive his auctioneer license. He is a member of the Ohio Auctioneers Association and is licensed in both Ohio and Indiana.
James has a well established background in farming. He was raised on a 550 acre farm in Southern Ohio. James continues to be involved in farming raising corn, soybeans, wheat, and a small show pig operation. He is a past member of the Fairfield FFA (Leesburg, OH) and received his American Farmer Degree in 2001. James believes community involvement is very important. He has served on the Fairfield Local School Board since 2012 and is actively involved with the Young Farmers through Fairfield Local Schools. This committee allows him to guide and teach the youth of the community the importance of Agriculture. James also serves as treasure for the Highland County Pork Council.
James resides in Leesburg, OH with his wife, Mary Beth and two sons, Lucas and Toby. In his free time, James enjoys spending time with his family hunting and showing pigs. He and his family attend Hardins Creek Friends Church.
James is excited and eager to continue his adventure with The Wendt Group, as his passion for serving people and Agriculture are combined as one. He is looking forward to helping others in any way possible to make their auction a great experience. James takes pride in The Wendt Group's mission statement and will work hard to provide clients with the respect and dignity they deserve.